When Target began selling the redesigned Durex XXL condoms in 2020, it was a great moment for those of us with very thick dicks. With a 64mm nominal width and a straight-walled cylindrical profile, these condoms were the first on sale in a US retail store that could comfortably fit penises with 5.5 inches of girth and up. No longer would we have to import condoms from Europe or be stuck using the not-actually-large baseball-bat-shaped Trojan Magnum with its uncomfortably tight base. It was an acknowledgement of our specialized needs, and hopefully the harbinger of better access to even larger sized condoms.
Eventually Target's exclusivity expired and you could pick up Durex XXL at a number of stores, including Walgreens, Rite-Aid, Walmart, and Amazon. It took a while, but things were looking up.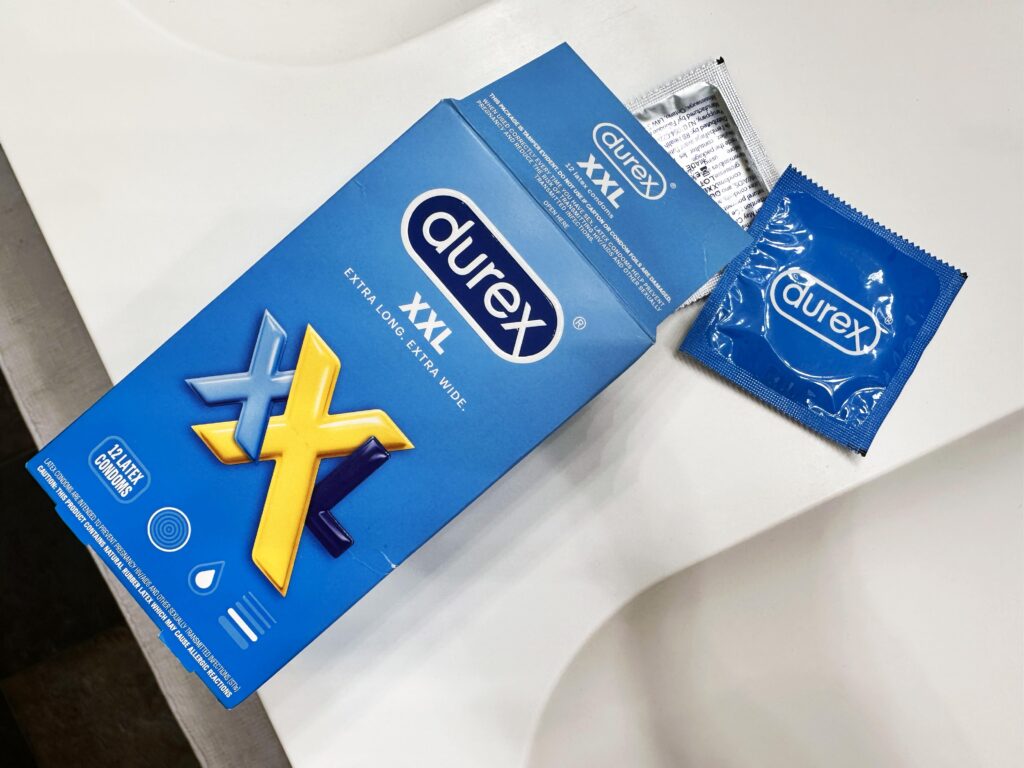 It was a good few years, but the effort seems to have fizzled. The 64mm Durex XXL condoms are no longer on shelves in any store in the US and the 64mm design never made it to any other market. Durex still sells a Magnum-like flared Durex XXL in Europe, but it's nowhere near as roomy as the US version. They don't even list any version of the XXL condoms on their website and have scrubbed all mention of the extra-large rubbers from their online presence.
The Durex XXL experiment seems to have quietly failed. The remaining online retailers that offer the condom are working through their existing stock, but given the low demand that led to the condom's cancellation they'll likely have them around for a while.
But why? There are four factors at play here:
Trojan has monopolized the customer awareness of "large" condoms with Magnum, even though they aren't actually that large.
Men that actually need very large condoms either (1) don't know that there are better options available or (2) turned to online options like MyOne that offer a wider variety of fits.
There just aren't that many men that actually need XXL condoms. It's a low-volume product that costs marginally more to make but doesn't sell for a higher price, so the profit margin is low to nonexistent.
Supply chain disruptions from the COVID-19 pandemic hit the condom industry just like everybody else, and the increased costs made low-profit XXL condoms a money-losing product.
Durex is a business, after all, and their primary goal is to make money. If Durex XXL wasn't selling in the volumes they'd hoped for and the pandemic's fallout resulted in them actually losing money on every box sold, then the condoms stopped being worth it for them to produce. It's simple supply and demand, and it's left men with extra large penises in a lurch.
Thankfully, online options have become easier than ever to purchase. While they're not as easily accessible — you can't just pop down to the neighborhood Amazon and pick up a pack — the convenience of just ordering online and keeping a stock on hand makes up for it. And on top of that, CVS stores now stock a selection of MyOne condoms, including a just-as-wide MyOne 64J.
It's still sad that Durex XXL failed to get traction. Large penises are often left out of the conversation when it comes to meeting our particular needs, and if a company as big as Durex couldn't make it work that's disappointing, if unsurprising.
Durex XXL 64mm alternatives
Even if Durexl XXL isn't around any more, there are other options for roomy 64mm condoms. You can also still import 69mm condoms like Pasante Super King and My.Size 69 from Europe, though you'll pay more to do that.