One of the first "wait a minute" moments after discovering you're well-endowed is buying the "large" condoms on sale at the store and discovering that they're not much better of a fit. For many big-dicked men it triggers some self-doubt — are they really as big as they thought? It's a source of quiet frustration for many men with excess girth: there simply aren't easily purchased condoms to fit them.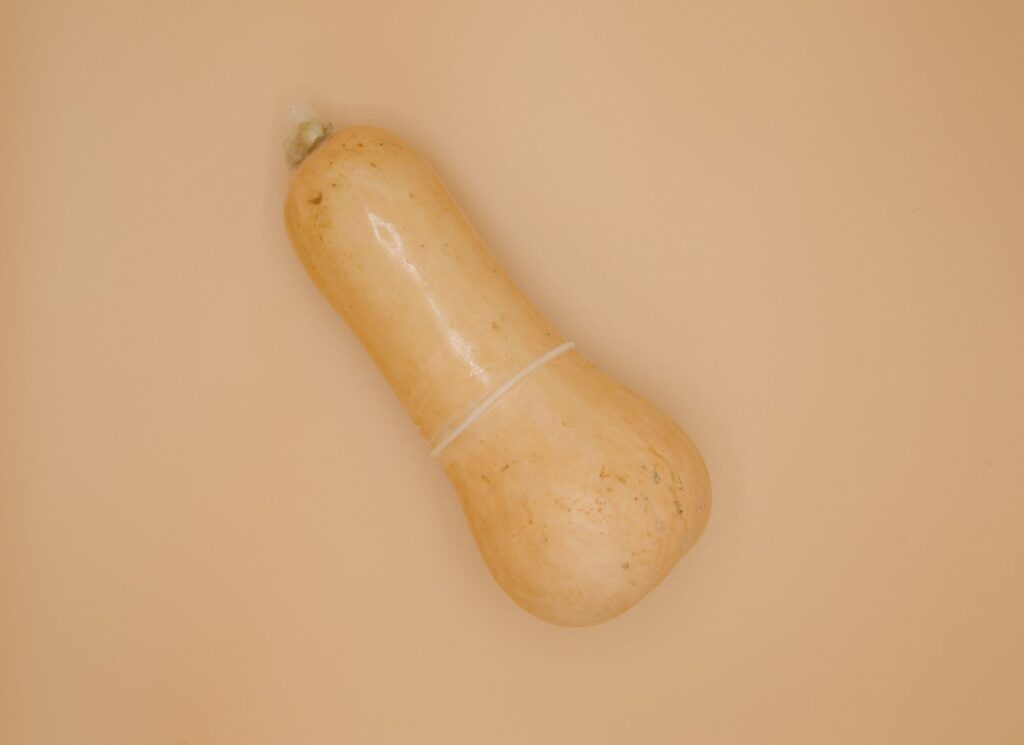 In almost any supermarket or pharmacy you'll find a decent selection of condoms. Most are right around the standard size of 52-53mm nominal width and designed to fit average-sized penises with around 4.5" circumference. They can work with up to 5" girth in a pinch, but they'll be a bit on the snug side. But if you need something bigger, the best you'll find in most stores is either the tapered-shape Trojan Magnum or the non-latex Skyn Elite Large. Maybe a few other options. But the kicker is that these condoms are typically not much bigger at all — usually 56mm nominal width at the base at best. Bigger? Sure thing. But large? Ehhhhh…
A man with a 5.25-inch girth should be looking for 60mm condoms, so the 56mm options will be snug but workable. Past this point, things get frustrating. 5.5-inch dicks are fit best by 64mm condoms, and in the US, only one 64mm condom is stocked on store shelves: the Durex XXL 64mm, and it's only available in a select set of stores. Men with 6-inch girths are best served by 69mm options like Pasante Super King, but those are only available online anywhere, and have to be imported into the United States. Those with more than 6" girth will just have to make do with 69mm, since those are the biggest made or available anywhere.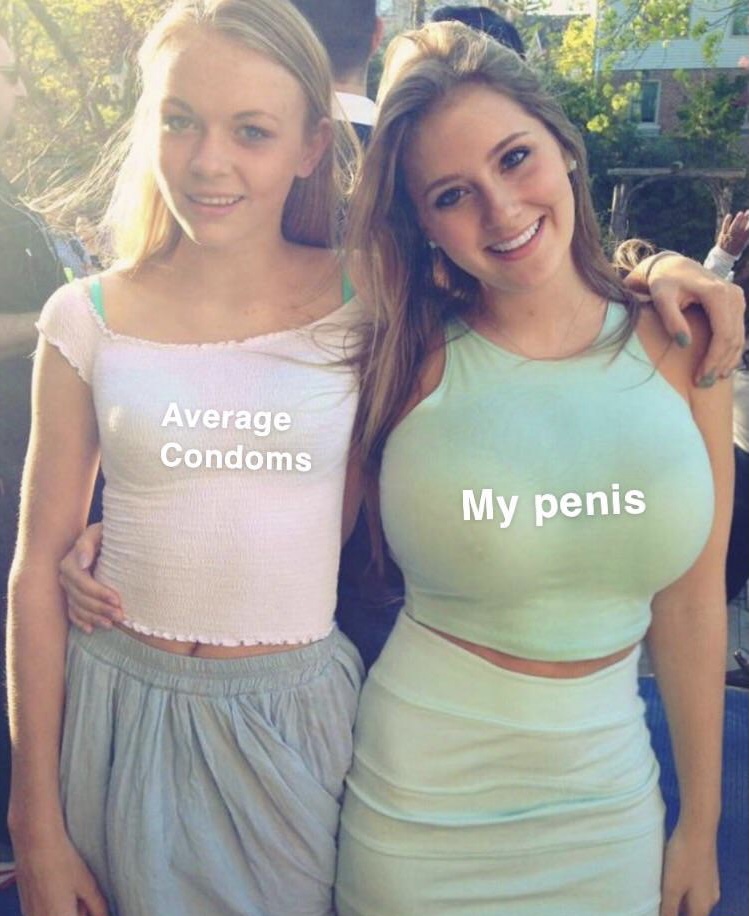 That even large stores like Walmart with extensive logistics operations aren't keen on dedicating more than the bare minimum of shelf space to large condoms should really drive home how rare large penises are. It may feel frustrating to be so underserved, but it's a simple case of supply and demand. These are the same issues faced by women with very large breasts, or very tall or heavy men. The big difference is that it's not visibly obvious that a man needs a very large condom (well, most of the time).
And while it might seem absurd for those of us with 6" girth or more to call 56mm condoms "large", for most men they would be larges. If 52mm is a "medium" for the average man, then yes 56mm would be "large" and 60mm "extra large", 64mm "XXL", and 69mm "XXXL" or something like that. Just as a 6-foot-8-inch-tall guy would not look at pants with a 36-inch inseam and see them as "large", even though for the vast majority of men they indeed are.
So we often have no choice but to turn to online stores to purchase appropriately sized condoms. That's just our life. I cannot overstate how strongly I discourage using a too-small condom — it's painful, it wrecks your erection, and you're at a greatly increased risk of breakage and thus accidental pregnancy or STD transmission. No matter what you've been told in sex ed, condoms are not one size fits all.