There's going to be a common theme through all of this: standard underwear isn't built for guys with large penises or large balls (or both).
Like the condoms you can buy in stores, the underwear sold in most retail stores isn't designed with non-standard genitalia in mind. It's made for the average man, so it may end up being uncomfortable for the above average man.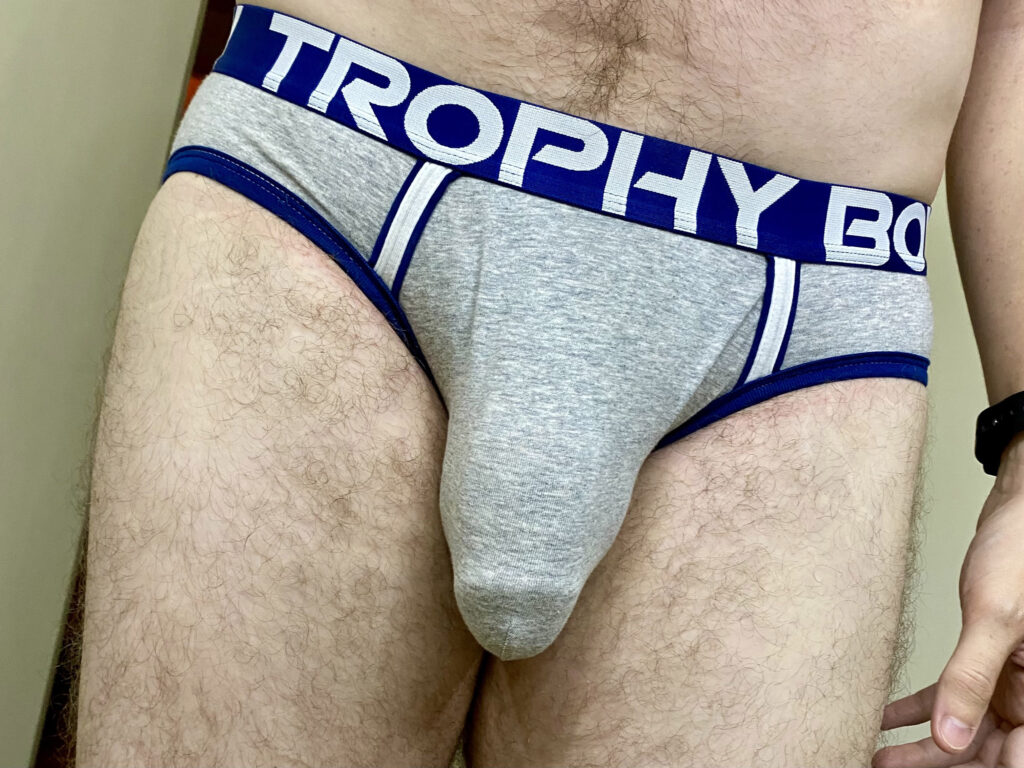 Enter pouch underwear. While it can be a good fit for every guy, pouch underwear is especially great for the well-endowed. With a roomy pouch, you're not as compacted on yourself, which means you get more space to breath, your junk will be cooler and less sweaty, and when you do get all sweaty downstairs it'll be easier to air out.
For briefs wearers, pouch briefs eliminate the opportunity for your dick or balls to slip out and dangle by your thigh. With the additional fabric pouch and snug elastic along the legs, nothing is always trying to forcibly squeeze your junk out of its containment.
Wearers of traditional boxer briefs are all too familiar with the feeling of ending up hanging down one of the legs despite their best efforts to stay centered. It's especially uncomfortable for those of us with larger junk, since the legs of the boxer brief are only designed for, well, legs and not the tender and squishy dick and balls. You end up with scrotum plastered against your thigh, chafing from all the rubbing, and general discomfort.
Pouch boxer briefs prevent all of that by keeping the goods strictly corralled and separated from your thighs with a fabric barrier. Whether you're opting for an internal pouch or a structured external pouch, the layer of separation eliminates the opportunity for sticking and chafing.
The larger pouches still provide adequate support for low-hanging testicles, but without the crushing and squeezing of typical underwear. You still get some hang for both your dick and balls, but unlike with boxers or commando, they aren't nearly as free to flop about.
Certain styles of pouch underwear can also emphasize one's bulge, which can be great if that's something you're pursuing. By providing some lift, separation, and maybe even a bit of forward projection the bulge will inevitably be bigger; but it won't be as detailed or defined of a dick print as you'd get when going commando. Getting comfortable with showing more is definitely a hurdle.
Pouch underwear is also an uncommon style, so if you're often stripped down to your drawers with other people it may garner you some attention. So you need to be comfortable with your own body and the fact that pouch underwear may somewhat put your junk on display if it's the only thing you're wearing. You've got nothing to be ashamed of.
Perhaps the hardest pill to swallow is the price. Good pouch underwear is still a niche clothing market, so a single pair might cost $20 or more where a pack of 4 pairs of standard-style briefs may coat the same. These specialty underwear brands tend to use better quality materials and construction, so you're getting your money worth. Your dick and balls are worth spending on, right?
Overall, pouch underwear is a fantastic option for men wrangling large penises and big balls into their pants. It provides space to breath, chafe-eliminating barriers to friction, and essential scrotal support without crushing your nuts. The downsides of increased bulging, higher cost, and potentially weird looks are worth considering, but in the end they pale in comparison to the comfort benefits.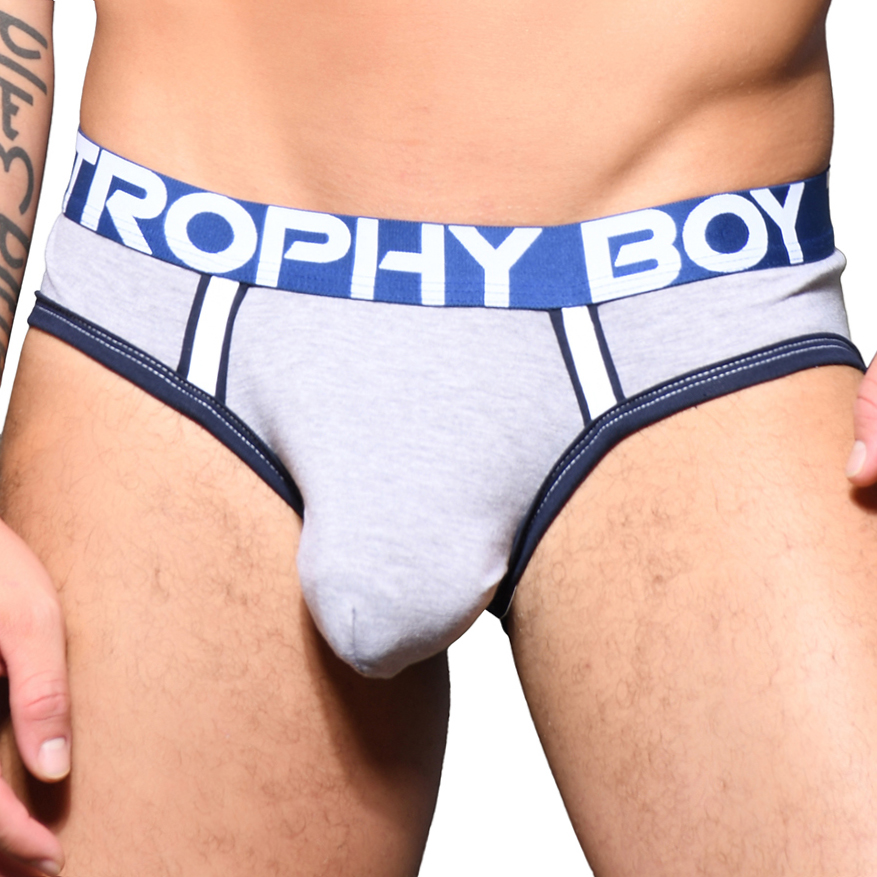 Andrew Christian Trophy Boy brief
Underwear for guys that are hung — the Trophy Boy pouch is among the largest on the market and provides the room that men with huge dicks and big nuts need to be comfortable and supported.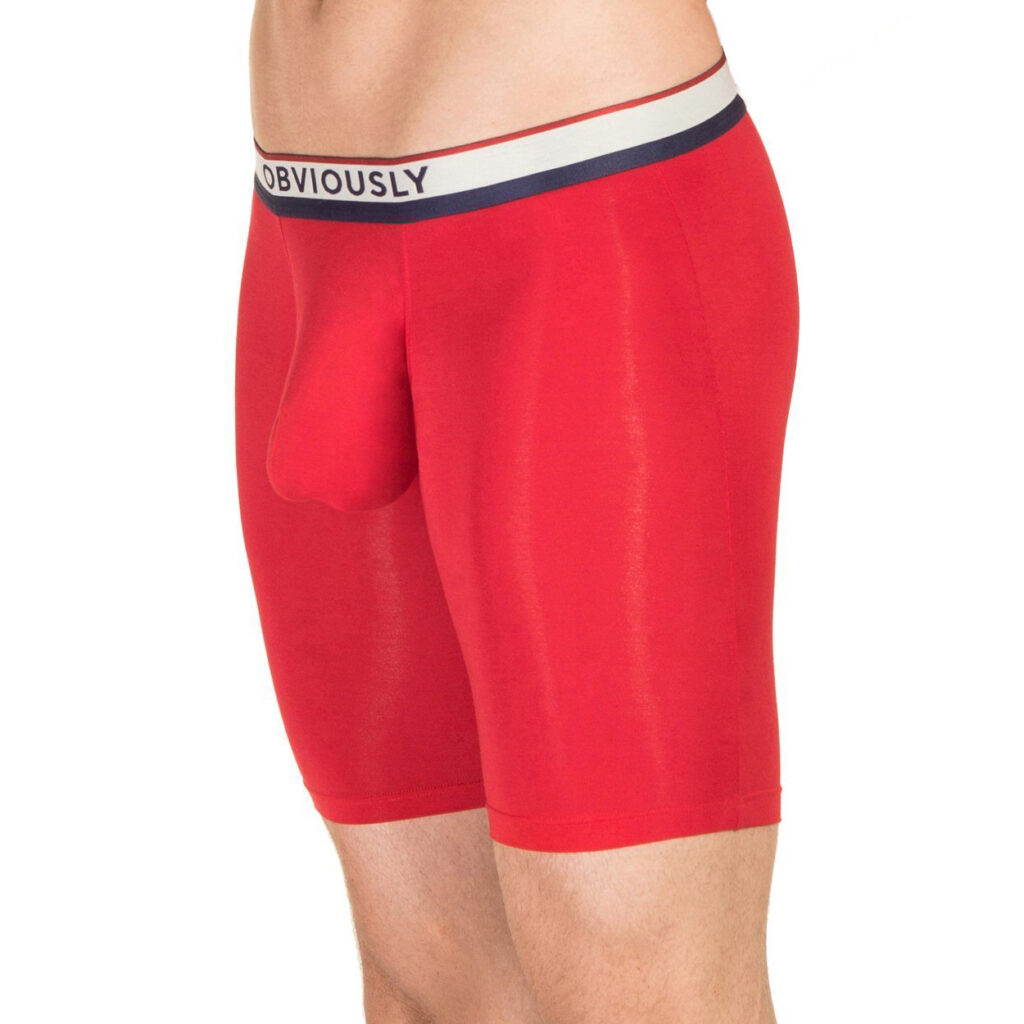 Obviously PrimeMan 9-inch boxer briefs
With a long and stretchy pouch made from a MicroModal/Lycra blend, Obviously's long-leg boxer briefs provide the room a well-endowed man needs in a subdued style.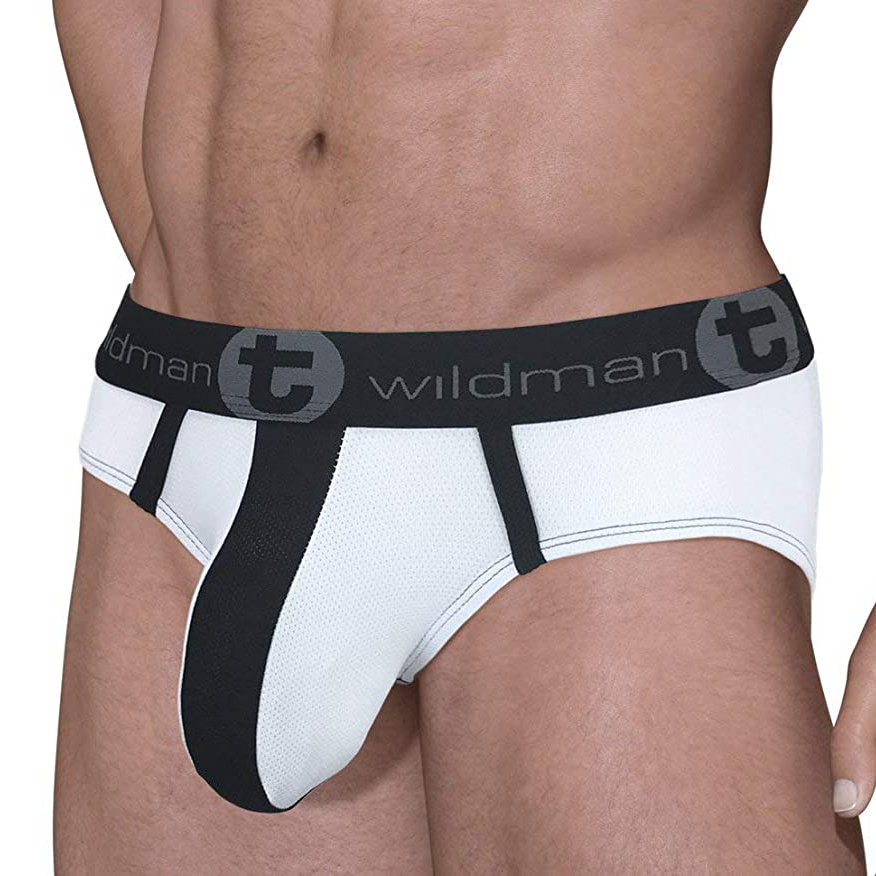 WildmanT Big Boy Mesh Stripe brief
The biggest pouches around are found in WildmanT's Big Boy line. Room to breath and hang, but not flop about with wild abandon, is the name of the game.