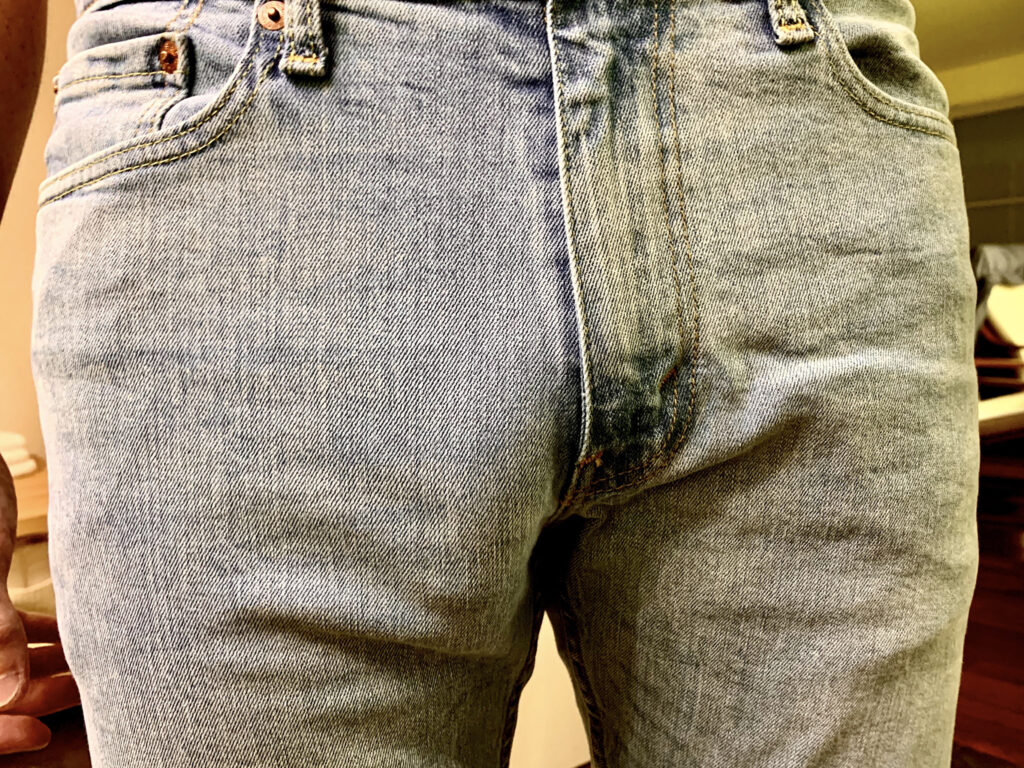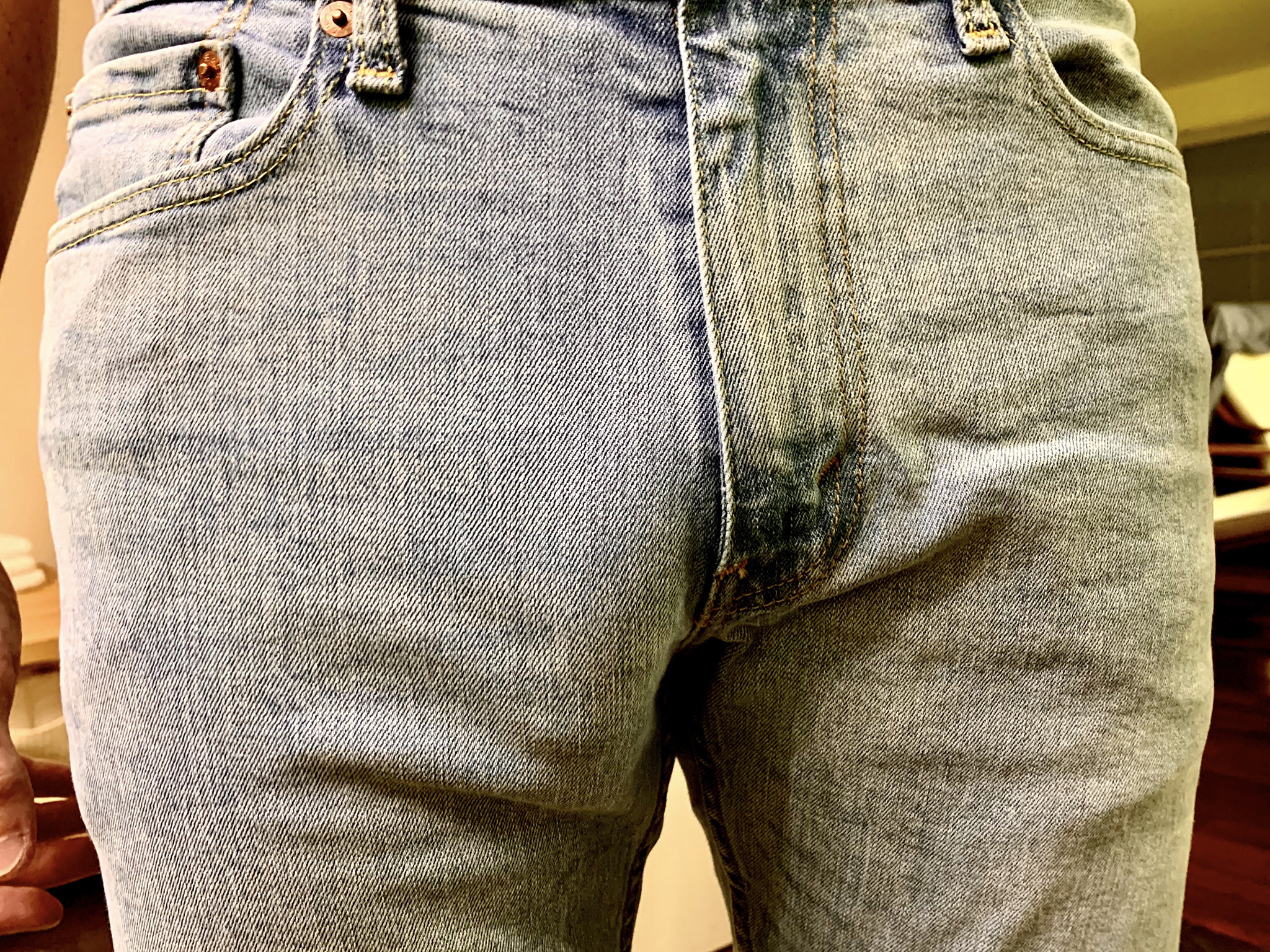 Though they're apparently fading out of popularity, there's still a market for skin-tight jeans for men. If you've got nice legs or a good butt, you're right to want to show them off. Problem is if you've got a large penis or big balls… skinny jeans leave nowhere for them to go.
While I'm not one to tell somebody not to bulge if they don't want to, it's worth noting that skinny jeans and bulging go hand-in-hand. So if you're concerned about how much you show, then no matter how flattering skinny jeans are to the rest of your body, they'll be exceptionally flattering to your manhood.
Why's it like that? A few factors are at play. The first is that skinny jeans are designed for men with average endowments, and that leaves little room for a man with an exceptionally large dick or testicles to put those sensitive bits. The other is that skinny jeans are typically made of a thinner and stretchier fabric, which will more readily conform to the shape of whatever you've stuffed inside them. Light wash skinny jeans are simply out of the question, and if you get an erection then all bets are off — whoever is around is going to see everything that you have to offer.
So what's a guy that's big downstairs but still wants to wear a flattering cut of jeans to do? Go no tighter of a fit than "slim cut" jeans, or consider even adopting "athletic cut", as these have a bit more room in the seat and thighs for guys that don't skip leg day.
It'll also help to stick with thicker and less elastic jean fabrics, as these won't show as much detail when stretched over your dick. Darker washes will also help to obscure any detail, and while pouch underwear won't do much for the size of your bulge, and can help suppress any detailed printing of your head or veins.
That is, unless you do want to show off. In that case, I can't recommend enough going commando in skin-tight light-wash skinny jeans. There'll be no hiding what you're working with in those.