While a large erection can cause issues with sex, and a big softie may show when left unrestrained without proper underwear, the real bulge problem is having big nuts.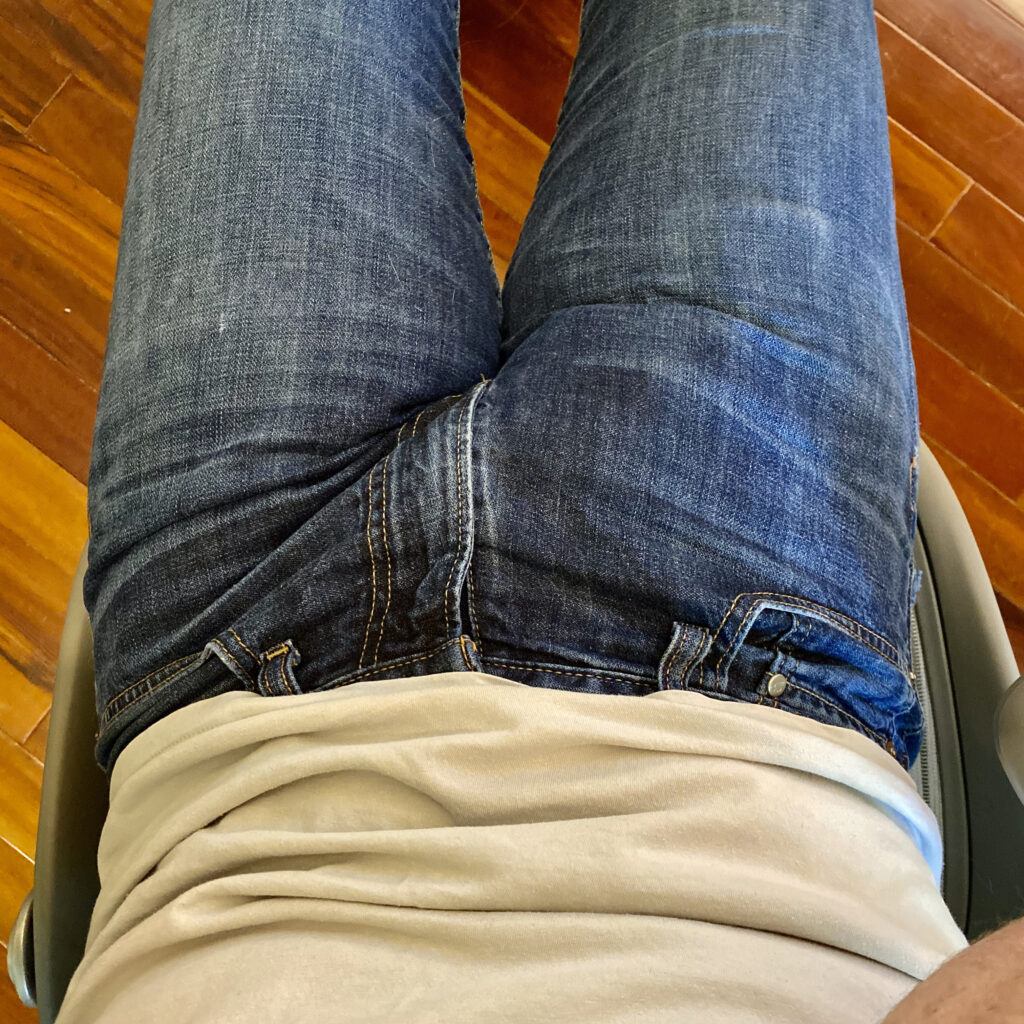 Even the largest soft penis is a compressible thing. Hiding it when erect might be an issue, but soft? You can squish that bad boy away like nobody's business. It might be uncomfortable, but so long as your underwear isn't ridiculously tight it won't be painful. The penis is a surprisingly resilient organ.
On the other hand, testicles are none of those things. They're not easily compressed, and they're exceptionally sensitive to pressure and pain. For most guys with average-sized nuts, this isn't usually an issue. Normal underwear is designed to accommodate them, and unless they have an exceptionally large soft dick they're not going to have many issues getting accommodated in those drawers.
But huge balls? Those don't fit well in standard briefs or boxer briefs. And if they hang low, then they're bound to flop around in boxers or even try slipping down the leg of boxer briefs where there is definitely not enough room.
So what's a big-balled brother to do? There are things you can do to minimize the appearance of your inevitable bulge, such as wearing darker and looser clothes. I've personally just accepted that bulging is a fact of my life — I've got a lot of soft cock and huge swinging nuts, so they have to go somewhere.
When it comes to fitting comfortably in underwear, pouch underwear is the only good option. Underwear with merely extra space up front typically isn't room enough, while the dual-pouch designs are usually equipped with ball hammocks that aren't nearly large enough for men with huge ones. Getting crushed is uncomfortable as it is; constantly feeling like you're on the verge of getting squeezed out of that pouch is distracting.
I recommended underwear with a large external pouch, in particular the designs in the Andrew Christian Trophy Boy, WildmanT Big Boy, and Obviously PrimeMan/EveryMan lines. These offer the largest pouches on the market with ample room for giant cajones to fit and hang a bit but still be contained and controlled. Of course, these won't do much to reduce the bulging, but they will tamp down on the definition of the bulge (nothing more mortifying than realizing your cock's veins are visible through your khakis).
The real big balls bulge problem is just accepting that if you're going to be comfortable then you're going to have a bulge.
Best underwear for men with big balls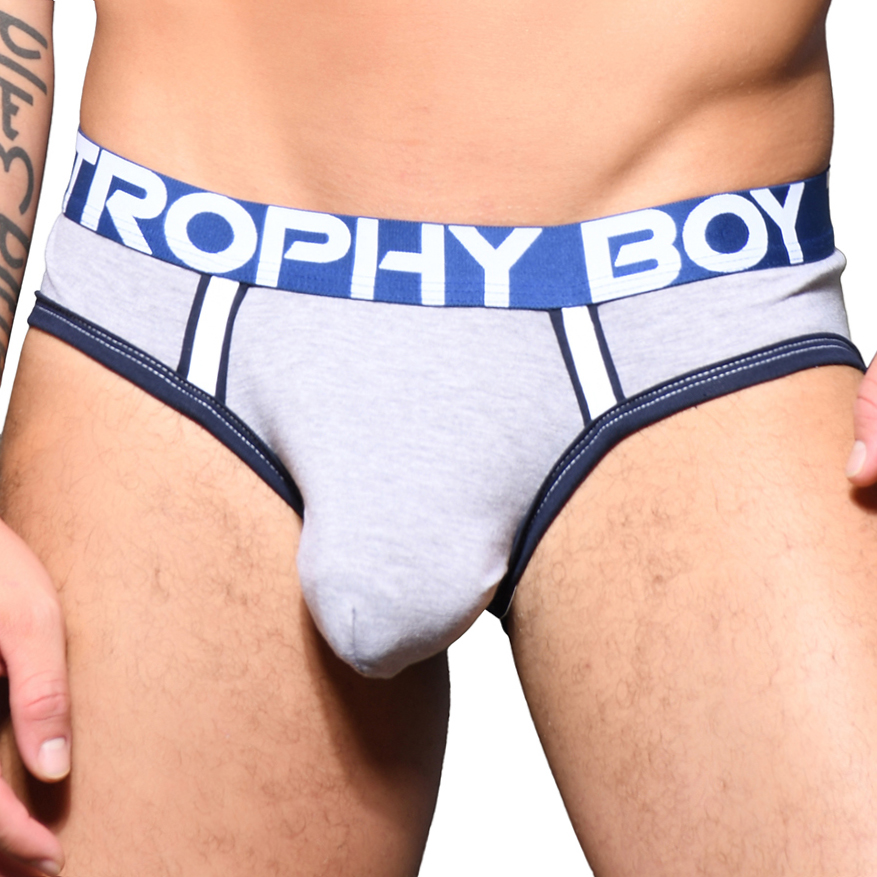 Andrew Christian Trophy Boy brief
Underwear for guys that are hung — the Trophy Boy pouch is among the largest on the market and provides the room that men with huge dicks and big nuts need to be comfortable and supported.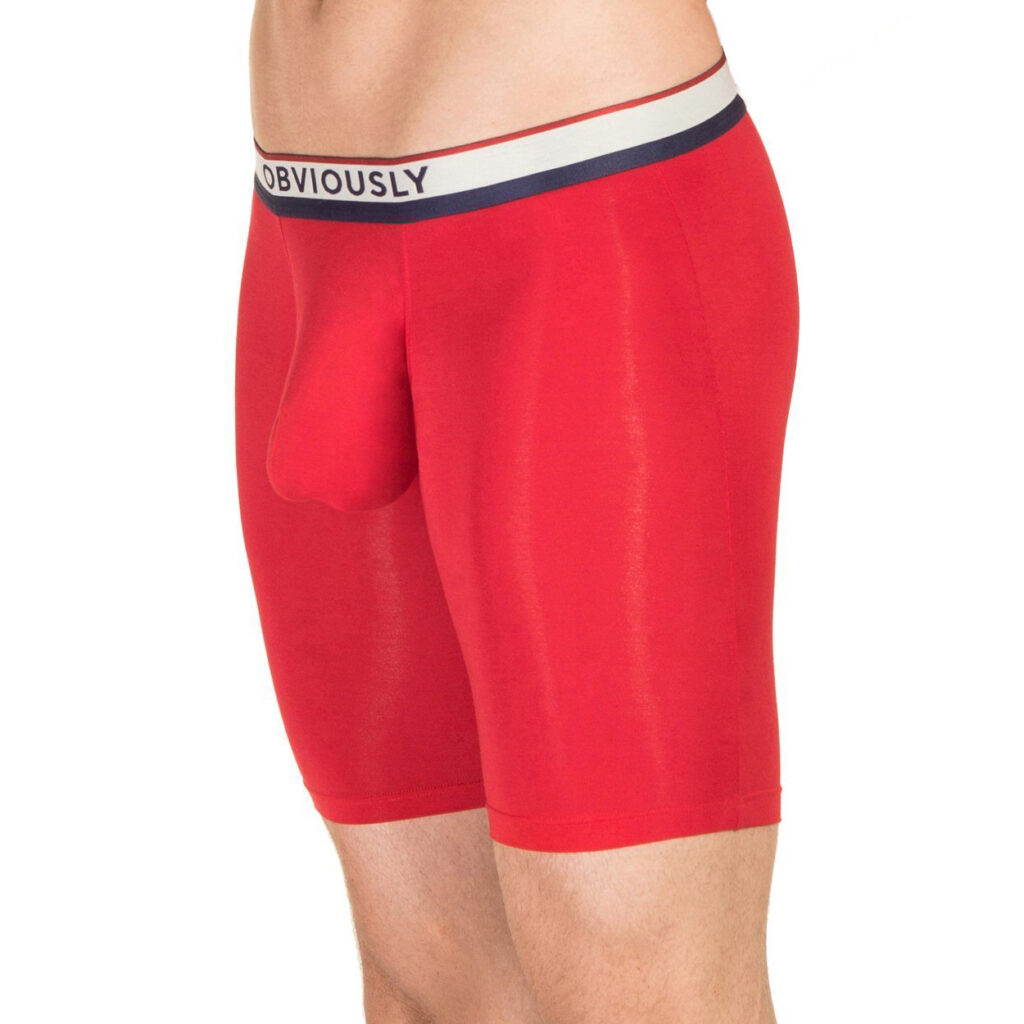 Obviously PrimeMan 9-inch boxer briefs
With a long and stretchy pouch made from a MicroModal/Lycra blend, Obviously's long-leg boxer briefs provide the room a well-endowed man needs in a subdued style.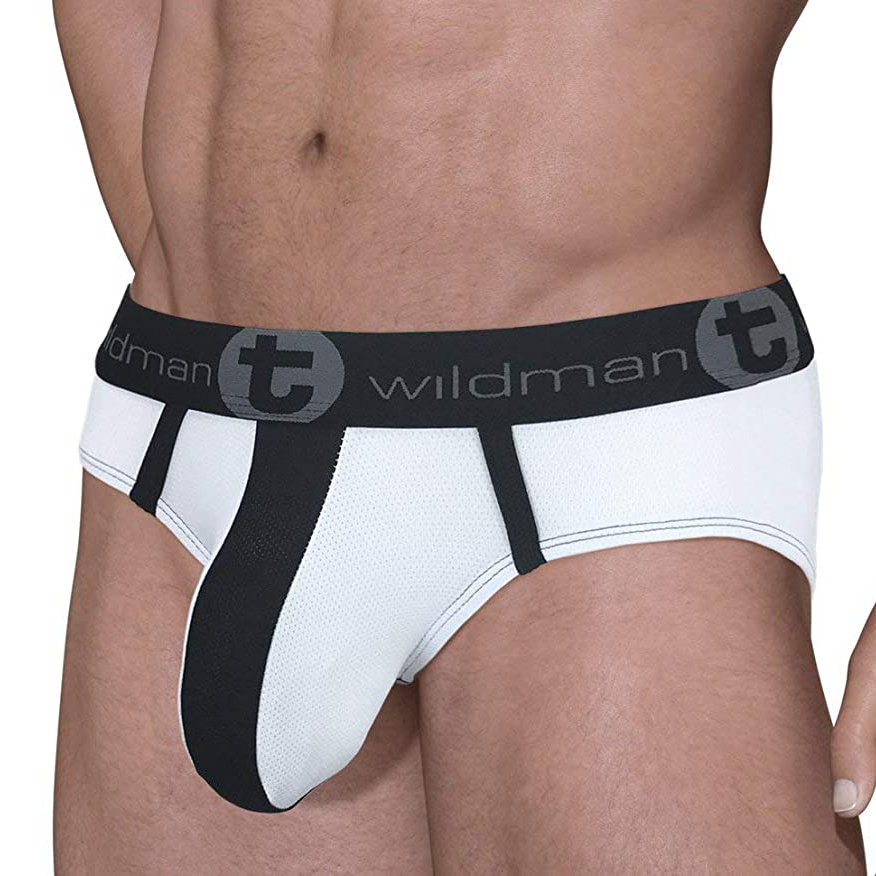 WildmanT Big Boy Mesh Stripe brief
The biggest pouches around are found in WildmanT's Big Boy line. Room to breath and hang, but not flop about with wild abandon, is the name of the game.