There's a problem with looking at the size of one's penis: it's always attached to your body, and even the biggest-dicked among us still have bodies that are significantly larger than our penises. Add in that we can only ever see our dicks from a minimum certain distance (unless you're incredibly flexible) and it's hard to picture it the way that somebody else might see it.
But a dildo? That's something you can hold in your hand in any position. You can bring it up to your own face, put it into whatever hole you like, see what it looks like compared to other things, etc. Most important for providing that size perspective: it's something that's not permanently attached to your body.
So let's look at two ways dildos can help put the size of your cock into perspective.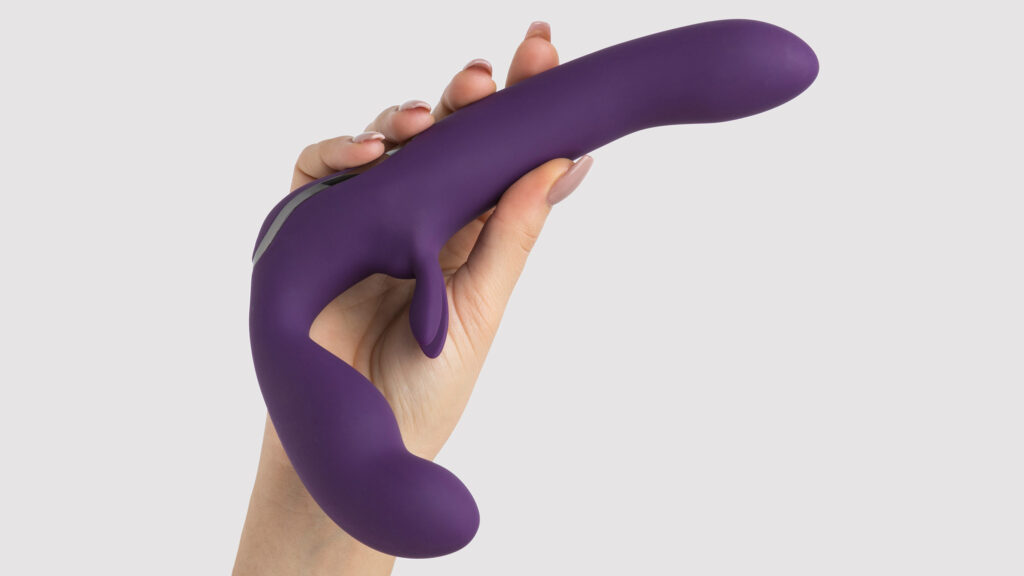 A primer on dildo dimensions
Dildos are measured four possible dimensions: total length, insertable length, circumference, and width.
Total length measures the entire length of the dildo from end to end. Importantly, this includes any base, balls, handle, etc. that is part of the physical dimensions of the dildo but not something that can be inserted into an orifice (unless you're particularly brave).
Insertable length is the length from the tip to the point that the base, balls, handle, etc. start. It's important to differentiate this from the total length, as often dildos are advertised by their total length when that's not the pracitcal length that is available to insert.
Circumference, or as it's known to men, "girth", is the measure around the thickness of the dildo. Most dildos have a generally uniform thickness along the insertable length.
Width is really just a proxy of circumference. Unlike many penises, dildos tend to be more circular in cross-section, so the width is really often just the diameter of that circle (D * pi = C).
There are also a few different styles of dildo to consider. The biggest dividing line is between "realistic" dildos that are designed to mimic the shape of a human penis, and "non-realistic" ones that, well, take on a different shape and often have different profiles so that they can stimulate the user in different ways.
A dildo the size of your penis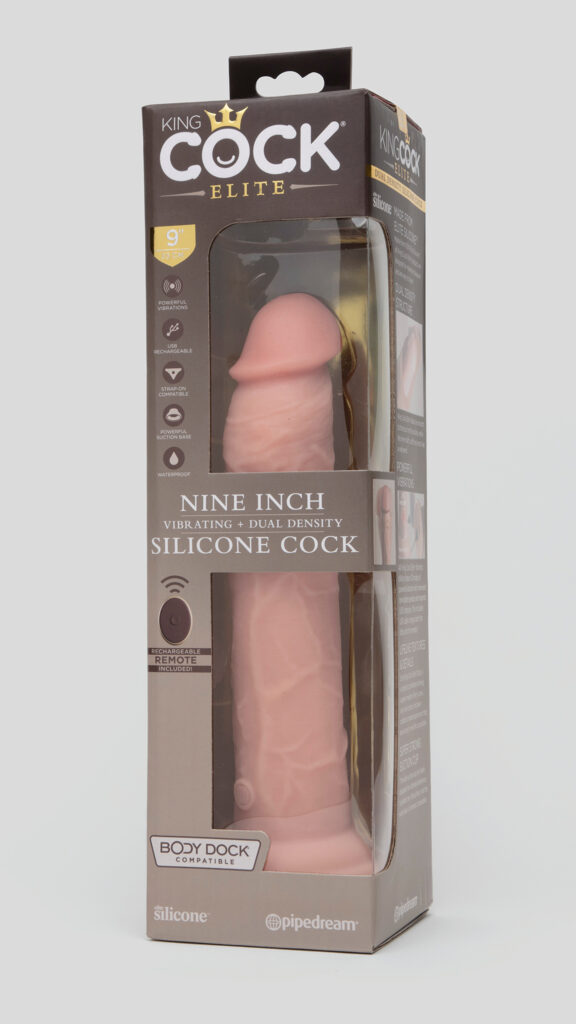 If you want to provide some perspective to the size of your penis, it can be helpful to get your hands on a dildo that's close to that size. There are many dildos available these days in all shapes and sizes, and a store like Lovehoney has a broad selection of dildos available that you can sort by insertable length and circumference.
Plugging in my size into the filters yielded a handful of dildos around my dimensions, and Lovehoney's listings helpfully include professional photos with hands so you can get a different perspective on that size. Granted, I'm not going through with buying a $180 8.5-inch realistic dual-density remote control vibrating realistic dildo just so I can compare it to myself, but I know that it's an option.
The dildos that women prefer
But what can be really eye-opening for a lot of men is which dildos are the most popular. In a world where we've been bombarded by popular culture our entire lives that "bigger is better", it turns out that a huge penetrator is not something that most women (and men) turn to in order to get themselves off.
Let's take a look at the top 10 best-selling dildos on Lovehoney as of this publication (2 August 2023):
Yes, there are some large ones in there, but also the majority of these are no more than 6.5 inches long (above average, but not big) and under 5" girth. It's worth noting that even the most popular "long" dildo, the njoy Pure Wand, is an oddball outlier with its dual ball-end curved stainless steel design that the user has to hold on to with their hand, cutting about 3" off the actual usable length. That's also the case with the BASICS Slimline Vibrator — it is technically insertable to 8", but it also has to be gripped in such a way that there will be a lot less dildo to work with (and its thickest point is at that base where it'll be gripped).
And six of the rest are suction dildos, which often have extra length so that they can be stuck onto a hard surface so the user can use their body instead of a hand. Unless they're quite flexible they'll find it difficult to bear down fully to the floor/wall/bathtub/whatever they stick it onto.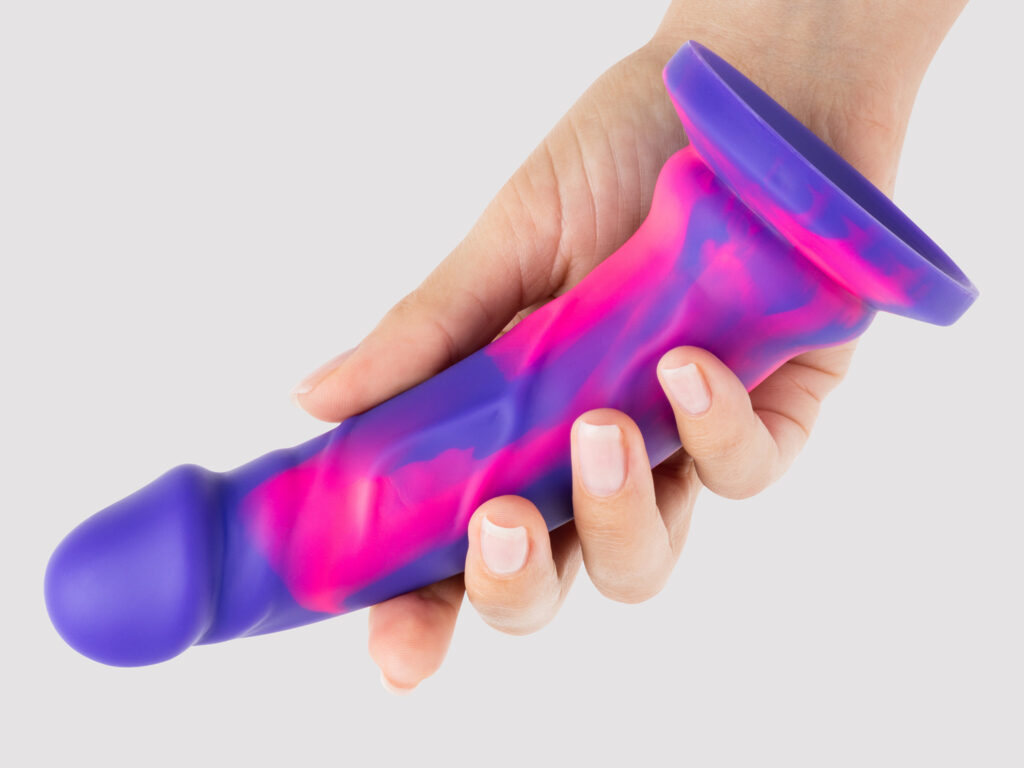 All of which is to say that on one of the largest stores for sex toys on the planet, almost all of the most-popular dildos are of reasonable sizes, with only a few outliers for specific needs and novelty's sake. Really, only the King Cock Ultra is actually a "large" dildo.
As noted before, Lovehoney helpfully includes pictures of all of these being held by hands, so you can get a real sense of the scale. For guys with statistically large penises struggling to accept their own size, seeing the size of a hand compared to something like the Lifelike Lover Classic might be the wakeup call that they need.
So if it turns out that the most popular dildos are all pretty reasonable sizes, what does that mean for men seeking to use whatever size penis they have? That it really is about "the motion of the ocean" — how you use will almost always be far more impactful than any dimension.