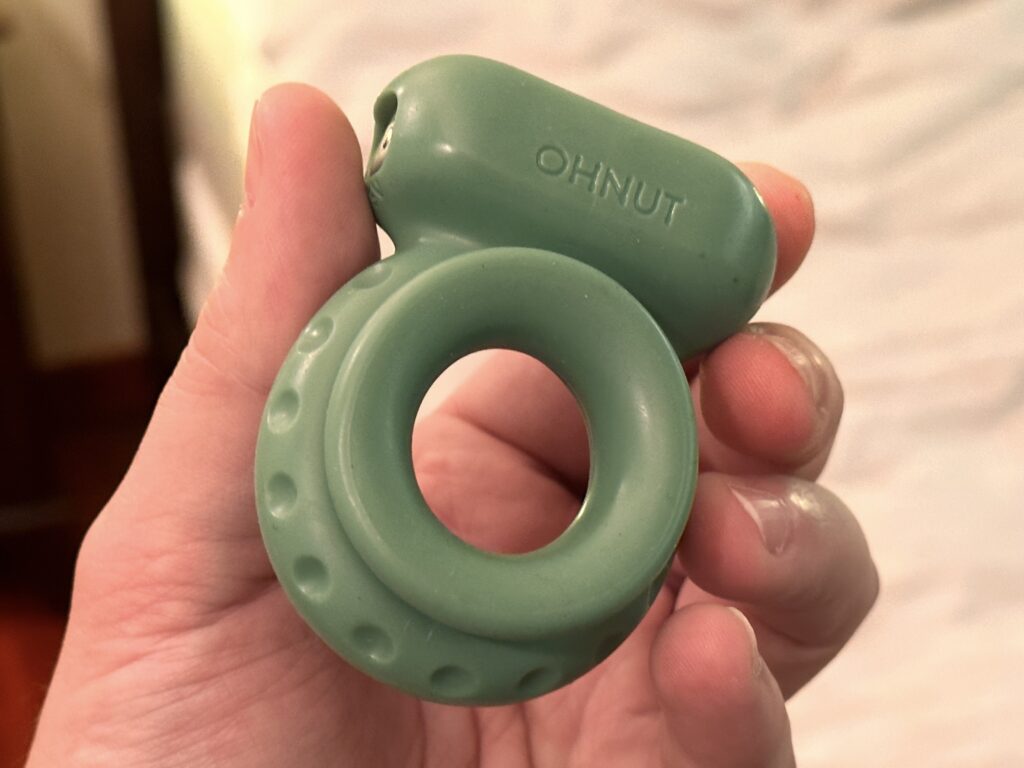 I'm a huge fan of Ohnut's penis depth buffer rings set for making sure I don't plunge too deep, but if you happen to be looking for something less passive, Ohnut has a new option for you: the Vibrating Ohnut Ring. Able to be used standalone or in conjunction with traditional Ohnut rings, the Vibrating Ring does exactly what it says — it gets the buzz on.
In essence, this is a rechargeable cock ring vibrator attached to an Ohnut ring (available in classic or wider sizes), with seven options for vibration intensity and pattern. Whether you want a light buzz or desire rhythmic pulsing, you'll probably find a choice you like. And because this is Ohnut, the ring itself is a chunky guy that can be set in any arrangement with Ohnut's other rings, allowing you to both limit depth and add a new level of sensation for both partners.
Now, at $50 it's not cheap, but Ohnut has a history of making quality products and I had enough faith in it that I bought one for myself. Recharging is easy, with a magnetic connector that plus into USB and tops off the battery inside in 90 minutes. And a large amount of that vibrator housing is battery, as the Vibrating Ring will run for 50-80 minutes depending on the intensity selection.
I can attest that the vibration can run from mild to fairly intense (perhaps more than I would be comfortable with for a longer session) and that it was as comfortable to put on as a regular Ohnut Ring. As it has a motor and battery molded into it the Vibrating Ring does add some weight, but it didn't feel particularly heavy once I was wearing it. And it connects perfectly of Ohnut Wider rings that I already kept in my nightstand. If you're concerned about liquids, like lubes or those that you or your partner may produce, Ohnut notes that the Vibrating Ring is designed to be splash resistant but not water-proof, and is manufactured from a "skin-safe polymer blend" that is compatible with any lubrication, including silicone (which is typically avoided with soft sex toys as the silicone they're made of will be damaged by a silicone lube).
What's the best setting? Well, that's up to you and your partner to try and figure out what works best for both of you. And the Vibrating Ohnut Ring may not be right for use in every encounter — I plan to reserve it for times when we might want to make things go a little faster with the extra stimulation, or for when my partner's having trouble getting fully aroused despite my best efforts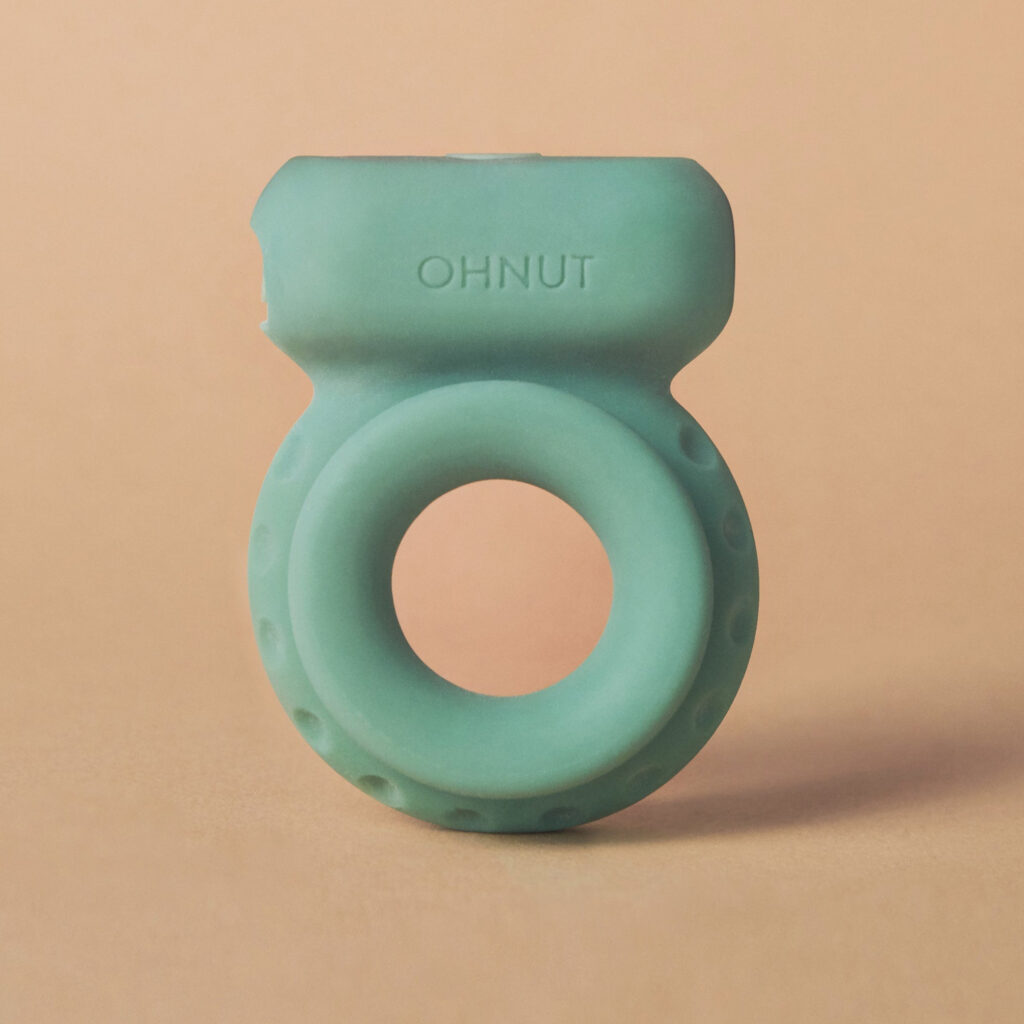 Vibrating Ohnut Ring
Add some buzz and depth control to your next encounter with Ohnut's vibrating add-on ring. Rechargable with seven different vibe options, this one's sure to spice things up in the bedroom.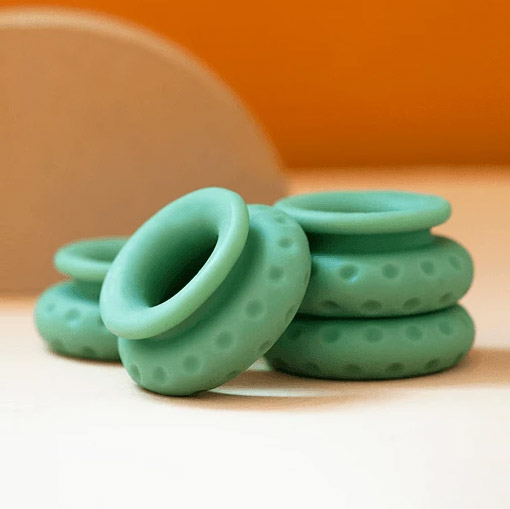 Ohnut depth limiters
These lightweight and stretchy silicone rings are an easy solution to bottoming out, and can be stacked and interlocked to customize the size of your depth stop. Available in both standard and wide sizes to suit men of all girths.